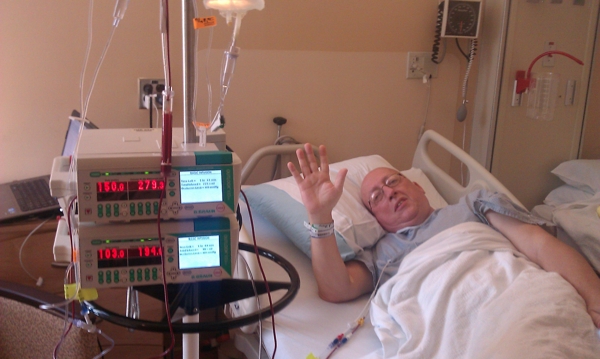 Tony's journey through bone marrow transplant.
I have set up a page at www.carepages.com/tonysbattle where I try to update
each day of his journey. Insurance doesn't pay for all the lodging required while
he actually goes through the transplant. We have to live in Tampa for 3 months
so we are close to Moffitt. We have to stay at a Moffitt approved facility which we
were told our insurance does not cover this expense. I have set up a paypal account for
donations to help. I know times are tough for everyone and hate to even do this I just didn't
know where else to turn. Please add him to your prayers. His transplant date is September 14th.